What is your deepest fear?
Our deepest fear is not that we are inadequate. Our deepest fear is that we are powerful beyond measure. It is our light, not our darkness, that most frightens us.' We ask ourselves, Who am I to be brilliant, gorgeous, talented, fabulous? Actually, who are you not to be? You are a child of God. Your playing small doesn't serve the world. There's nothing enlightened about shrinking so that other people won't feel insecure around you. We are all meant to shine, as children do. We were born to make manifest the glory of God that is within us. It's not just in some of us; it's in everyone. And as we let our own light shine, we subconsciously give other people permission to do the same. As we're liberated from our own fear, our presence automatically liberates others.
-- From A RETURN TO LOVE
I love this book!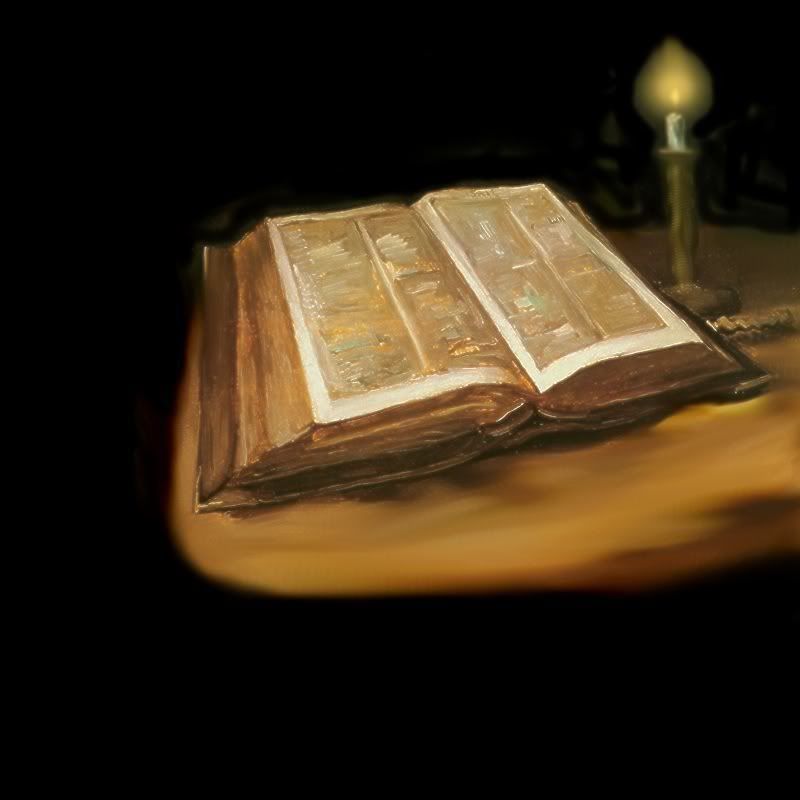 I love to dance! I love my wonderful family and friends! I love to work hard and play even harder! I plan to attend Marygrove College to study Dance and Computer Information Systems.
Since I'm attending a new school (Consortium College Preparatory High School) I feel it's my duty as a first year graduate, to rep my school to the fullest!!! Since our CCP logo isn't up and running why not be original...Go Cougars!!!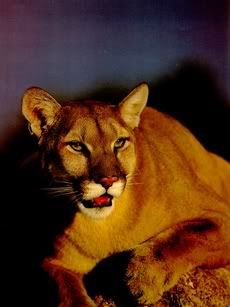 CCP ShoutOuts go to:
Everybody who embodies that school and...
All CCP students "we goin down in history!" Much love 2:
The "Seniors": I have the much respect for my class because we have had the honor to be called "seniors" for our entire high school experience (what other school can say that and still be on top of their A game? Not Many!) I know everyone who leaves that school a graduate will make a name for themselves so lets get it!!!
Krista (my better half) BFF's for 3 yrs and running!!! Out of all the changes i've experienced in the last four years, i'm so glad our friendship never slithered away! (oh kloni stop bein' a wimp; no crying!) At least i'm not the baby anymore huh?
CeAira (i luv u bama; you crack me up all the time! Thanks for inviting me to church all the time)
Mz Fox (Ava) We've grown to be good friends and I wouldn't have it anyother way. I love your style and personality even though i'm always saying something to you about it... love always mz. caker (me)!!!
Brandon B (who would've thought; from hampton to this...do good at msu!)
Brandon S (It's too bad you are leavin the way you are but i know it's for good reasons; open your heart to the right one and continue to put me on all the latest books k?)
Antione (Your always making money doing something; as long as it's legal, your fine w/ me...stay cool and stay brandon's cousin lol...by the way; You have the best birthday in the world)
Shayna (Pearlz Rock & Your A True Barbie Doll...thanks for being there when i needed a friend)
Anitra (U R a Amazingly intelligent young woman; i'm glad to have you as a friend...your so awsome; you have opened my eyes again and it's people like you that give me all the more faith in the heavenly father...luv ya butthead)
Hubert (i know u have a story to tell;tell krista cuz u know you want to; catch my drift?...but seriously, i know you will be a great success in the future and i would love to kit w/ you)
Mildred (I love your uniqueness; i love your way of being u; i love your will and drive; i just love you gurl!)
April (You make my day all the time...your so sweet and country like!!! Lol I hope we kit and you keep me updated on all your success in the future!!!)
Domonique H (my all-time math partner; your so cool and fashion savy; stay genius and pass the calc!)
Adonis (i'm so glad to have a friend like you; i know your potential and the world better get ready)
Jerome (Man your like such a good friend i never want to lose contact w/; 9th grade is long gone but it doesn't feel that way)
Daria (your a real cool and very laxed...hope to kit w/ ya...oh yeah you have a great best friend)
Avery (your so much like your best friend that it's crazy! But stay sweet and keep your eye color; lol; oh did i mention your best friend is so cool?)
Carlos (your so outgoing and cool...i wish you the best of luck in the future...)
Anthony (much luv...wish you all the luck in the future)
Kevin (i've always thought you were cool)
Yogi (You should be admitted an unlimited gas money card cuz u be drivin your butt off! You are so down-2-earth and fun to bowl w/ :) I love your hair!!!!!!
Janay Baby Phat Diva:)LEAVE BRANDON ALONE!!! HE DON'T WANT U LIKE U WANT HIM!!! LOL...I hope you live out your life comfortably w/ no drama
Porsha (Gurl you so silly; everyone needs a friend like you)
Vernon (stay black and young fresh to def!!! check my swag; check my swag)
Nikia (I don't know how you made it being Donte's cousin but i commend you for it! Stay on track and hope you have a wonderful future)
Denard (such a nice dude...always on task and good to your girl...stay that way and do good in college)
Nikia Jones (i've only met you this year and i wish i could've known you longer...you got what it takes to make it in this world...kit; luv ya)
Samtia (Hey Sam...luv ya; kit)
Veronica (Your crazy i know it...it's a good thing people in our school don't know that!)
Dubre (DANCINQUEEN) (My other half in the dance world; your gift of dance must have some extra stuff in it cuz your un-stop-able!!!)
Ann (it's soo nice to know someone like yourself...i love our conversations...i so can't wait to see you when u get older:)
Ebony (I luv u soooooooooooooo much times a million! We gon b on top of the world sooner than we think!)
Meechie (we're so close and your so sweet and hungry for fame...let's get it!!!)
Damien (clap;GRAMMY NIGHT!!! it's sad when that's the first thing that comes to mind when i think of you) I know w/ your money mind i'll see you somewhere on t.v. marketing something!!! I'm happy i got a opportunity to meet you:)
Jerell (What's that on yo face? What's that on yo face!!! Jerell, you are so freakin cool...stay funny!)
Candace (I love u because your always in a good mood around me. And when i'm in a not so good mood u are always there to ask what's wrong...little things like that are so huge to me!!! I betta have free tickets to every game u play so i can scream from the stands w/ my poster sayin' Go Windex 25 rules!!!)
William (yes i just had to put yo name because even tho you get on my everlasting nerves about 99.99999999999% of the time that tiny 1 saved you!!! William take life seriously when we graduate and think responsible but i know you know that already)
Shaquita ( hey Shaquita Domonique!!! I've said that so much this year and i wouldn't have it any other way...i love to see u slither in school lookin like u just came from a wild party...thanks for being a lovely friend!!!)
Tasheika (you have the best daugher any high school parent could ask for (lol)...i love you so much and i'm so proud of you no matter what never forget leading is key to success in life...i'm sure you already know that tho...um stay crazy and silly...)
Latasha (Although u know how to talk a sista's ears off, i could listen forever. Your determination is sick wicked)
Jordan (Beyonce,Beyonce,Beyonce!!!; as much as i say i love her i come nowhere close)
Fayola (Back up off me ah yah; granny you so fun and well; fun!)
Kenyatta (you have eyes that tell a million tales; i can't wait to see you on some stage going uh uh (contract, contract lol) You are soo cool!
Aniqua "Hips" (gurl, you are so gifted as well...and you aren't afraid to follow your dreams...do good at your school and KIT)
Krystal E. (I love your drive and personality; when you go to college keep me updated on all your success)
Kira (gurl u betta do it cuz your un-stop-able! When i leave ccp I WILL BE UP THERE ON YO HEAD (because i love u of course)Stay beautiful!!!
Jessica (even though your ladene's sister i'm still glad to have a beautiful young lady like yourself being one of my lil sisters! Keep doing good in school and i'll be on yo head too...10!!!!)
CCP Distance Family ShoutOuts:
Alonzo (You've grown over time...i think your so smart)
Zenia (i still consider you a best friend...i miss you so much in class it's not even funny:)
Maurice (You are so gentle no matter how hard you may think you are...when i used to stare at you cleaning your nails across from me i always wondered; why aren't you somewhere in some G magazine)
Anthony Foster (You remind me so much of Cassidy it's so funny...but anywho; it's good to see your face at our school lately cuz we all miss you dearly; even the dancers...we NEED U lol!!!!!)
Athens (I have to tell you i miss ya much; make CCP proud k?...here's a promise to you; i'll never boot-leg one of your future platnium cd's)
Jennifer (I'm so glad i've had the opportunity to see you...we must hang and talk like we used to)
Brent"Sexy Chocolate" (I miss you and yo sister so much... Keep me posted on all your success))
Fred (The fake brother i'll always consider to be my brother...always continue to move and keep God first; O AND STOP CUSIN SO DAG ON MUCH)
Edwin (Stay doin ya thang!!! ;ever consider ballet or modern?)
Chemeros(I miss you because you were so laid back and yet hype all the time...although u were only at our school for a year, your time there was truly cherished!!!:)
Tortesa (I hope i spelled your name right!!! I miss you being apart of our family because you were so funny and adorable!!! Did u get your braces off yet???)
Garrett (you were so silly and i miss u man!!!)
Corey (I just saw a pic of you the other day and said "man i miss him so much")
Lorraine (Gurl you are such a wonderful spirit and i luv u for that)
Zac (We didn't talk much but i still remember u so vividly! If your reading this; let me know what u've been up too!!!
To those i didn't mention (if your reading u know who you are) just know things happen for a reason and you were not mentioned for a very good reason)